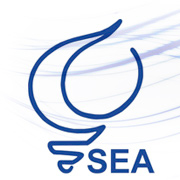 TECNIACÚSTICA 2017

48º CONGRESO ESPAÑOL DE ACÚSTICA
ENCUENTRO IBÉRICO DE ACÚSTICA
A CORUÑA, 4 – 6 de octubre, 2017
El 48º Congreso Español de Acústica -TECNIACÚSTICA 2017- y el Encuentro Ibérico de Acústica se desarrollarán durante los días 4 al 6 de octubre de 2017 en la ciudad de A Coruña. Estos eventos cuentan con el apoyo de la Asociación Europea de Acústica (EAA) y la Comisión Internacional de Acústica (ICA).
TECNIACÚSTICA 2017 será el foro donde se presentarán los más recientes trabajos realizados en los diferentes Campos de la Acústica, materia que cada día y con mayor intensidad está presente en el desarrollo tecnológico de la sociedad actual en actividades tales como el trabajo, el ocio y la cultura, siendo materia de especial atención de las Administraciones Central, Autonómicas y Locales, Universidades, Colegios y Asociaciones Profesionales y Vecinales, Instituciones y Empresas.
En paralelo se desarrollarán dos symposios especializados: European Symposium on Underwater Acoustics Applications y European Symposium on Sustainable Building Acoustics.
A título indicativo se presentarán, entre otros, trabajos relacionados con:
Acústica Ambiental. Gestión y Control del Ruido
Acústica en la Edificación y de Salas
Acústica Fisiológica y Psicoacústica
Acústica Estructural y Vibraciones
Acústica Física y Procesado de Señales
Acústica Musical
Acústica Subacuática
Acústica Ultrasónica
Bioacústica
Electroacústica
Enseñanza
Instrumentación Acústica
Materiales Acústicos
Normativa
Procesado de la Palabra y Acústica de la Comunicación
Desde este momento se hace un llamamiento a todos los interesados para que participen en este Congreso con la presentación de sus trabajos, en la seguridad de que con ello están contribuyendo al desarrollo, progreso y difusión de la Acústica.
Related Post
Dear Colleague, Euronoise 2018, the 11th European Congress and Exposition on Noise Control Engineering, will be held in Crete between 27 and...
Abstracts Please read the session list before you start the abstract submission to make sure you are selecting the correct session for your ...